Cape Cuisine: Blooming delicious!
StockFood Feature by Great Stock! | 5 Images & Text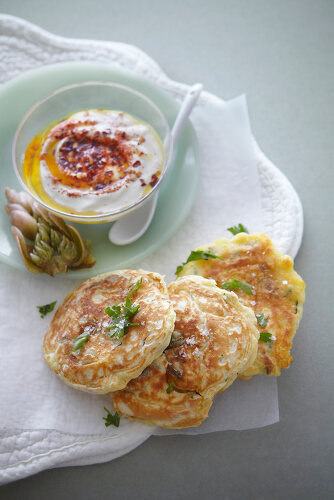 Here's a South African ingredient you may not have come across before: the waterblommetjie (say 'van-tir-blohm-mee-keys'). Cape Pondweed is also known as Water Hawthorn, or officially 'aponogeton distachyos'. It blooms in profusion in the ponds of the western Cape in winter and spring, and has naturalised in parts of Europe, California and Australia too. You can even buy it tinned. Dutch settlers learned to cook with it from the indigenous Khoikhoi people and now it's a firm favourite in South Africa - in stews, soups, fritters and gratins. Seek it out and surprise yourself.
Details on content, rights, pricing
See layout suggestions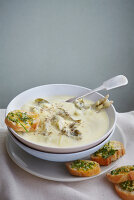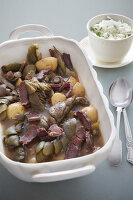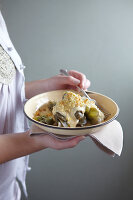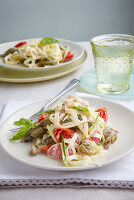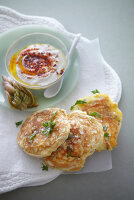 ---
Layout suggestion
---
Details on content, rights, pricing
Content
Number of images:
5
Text:
Extended text available (Recipes included)

Details

Copyright:
© StockFood / Great Stock!
Feature no.:
11105609

Rights

Rights:
Worldwide first rights available upon request, except in ZA
Model Release:
not required
Property Release:
not required

Pricing

On request:
(800) 967-0229 | america@stockfood.com